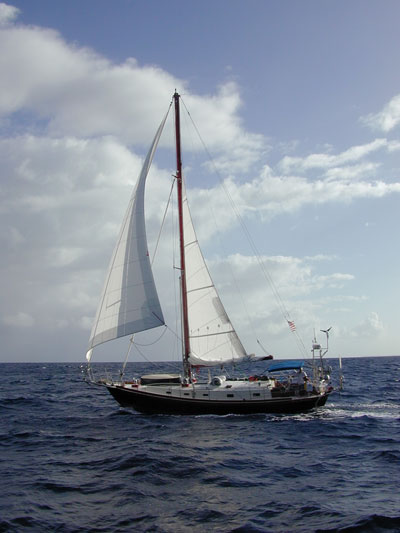 Welcome to the home page of the Sailing Yacht Iron Mistress.
This is the beginning of a five-year circumnavigation which we have been planning for many years. During the summer of 2003, we quit our jobs, sold our house and most of our belongings, loaded up the boat, said good-bye to family and friends and finally cast our lines on September 26th, leaving Portsmouth, NH on our stern.
We will update this website as time and technology permits depending on where we are in the world. We hope you enjoy taking the trip along with us....
Robert & Elyse Brown, Crew of Iron Mistress
The navigation bars on the left will bring you to various areas of the web site. Some areas are still under construction and will be updated as soon as possible.
&