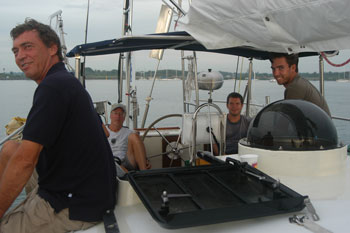 Robert with our line handlers (left to right): Marc from "French Kiss" and Stuart and Rick from "Amadis"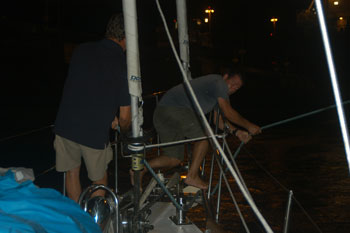 Marc and Stuart keeping tension on the bow line during up-locking in Gatun Lock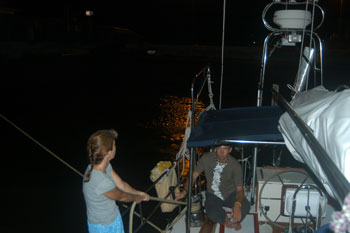 Elyse and Rick keeping tension on the stern line during up-locking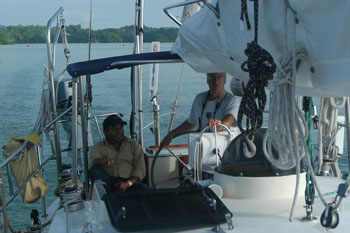 Robert with Carlos, our second advisor, motoring through the Banana Cut, Gatun Lake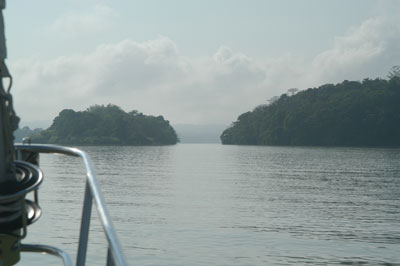 Banana Cut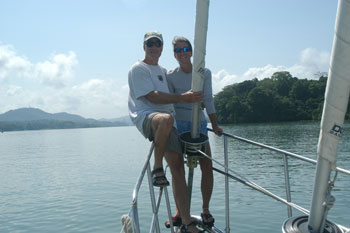 Banana Cut, Gatun Lake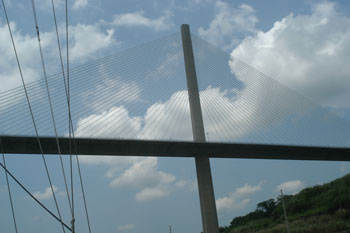 "Bridge to No-Where"
Our advisor told us this bridge was built by the last woman president of Panama, but no roads lead to it.....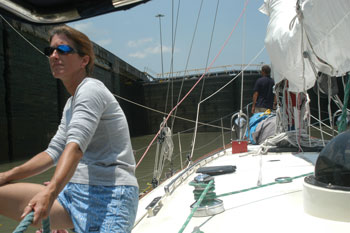 Downlocking in Pedro Miguel Locks. We were "center chamber" as we were the only boat going through this particular day.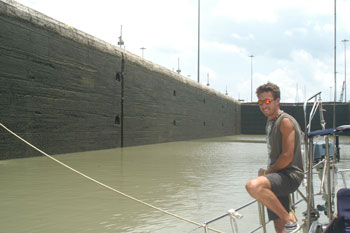 Down-locking, Pedro Miguel Lock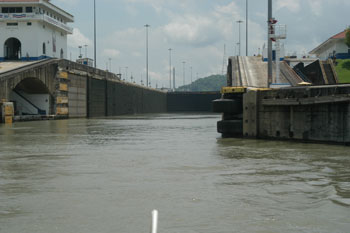 Leaving the Pedro Miguel Locks. One set of locks to go... the Miraflores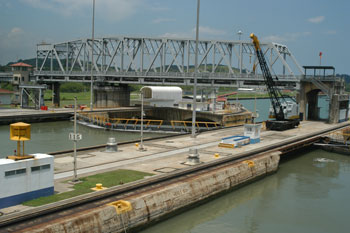 The Miraflores Locks -- we were in the West Chamber, which is in the bottom right of the picture. This view is from the spreaders once our lines were secured....ready for down-locking.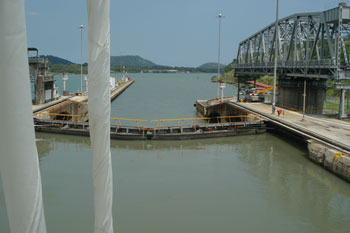 View from spreaders .... that's the Pacific beyond the lock gates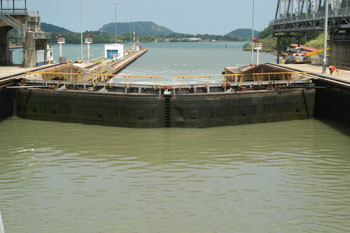 Same view as above, as we are down-locking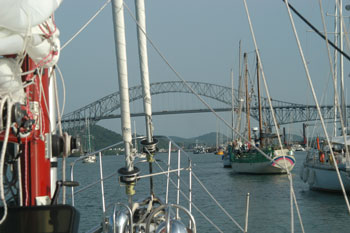 Balboa Yacht Club Mooring field