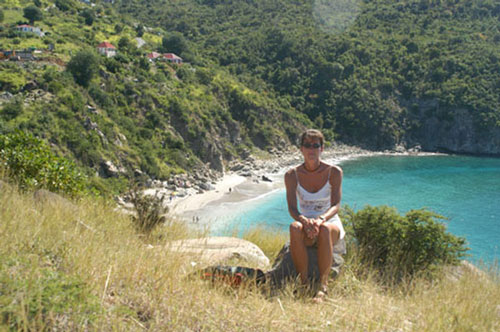 Overlooking Shell Beach, St. Barth's
Sailing by Saba Island at sunset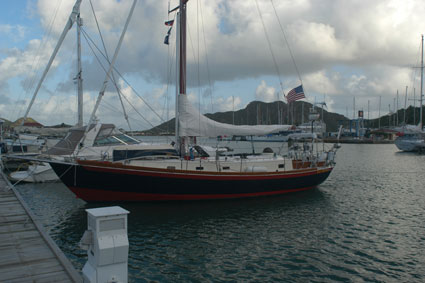 Jolly Harbor Marina, Antigua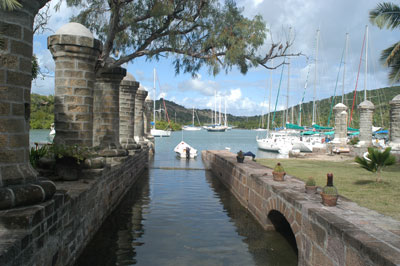 Nelson's Dockyard, English Harbor, Antigua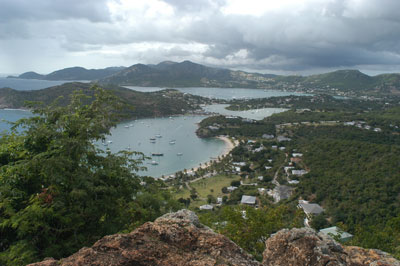 Overlooking English Harbor in the foreground and Falmouth Harbor in the background. View from Shirley Heights, Antigua.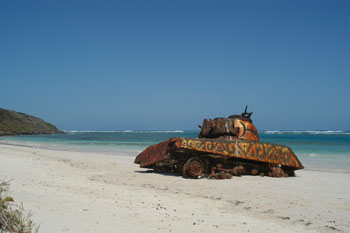 Playa Flamenco on the island of Culebra, Spanish Virgins. Old army tanks scatter the landscape here.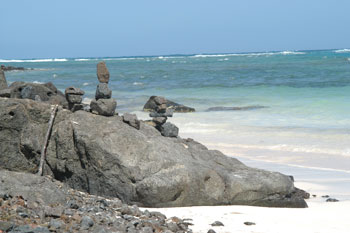 Playa Flamenco, Culebra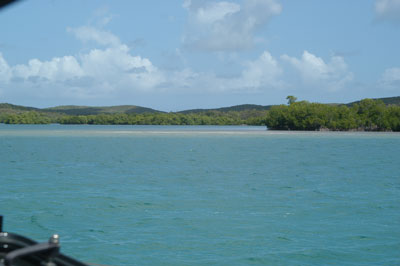 Anchorage in Ensenada Honda, Vieques, Spanish Virgins
We were anchored here with Ron and Jane on "Jarro". We were the only two boats in the entire anchorage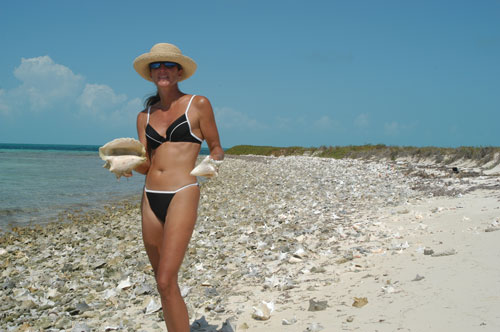 French Cay, Turks and Caicos
Millions of harvested conch shells line this small uninhabited cay. Several shipwrecks scatter the coastline.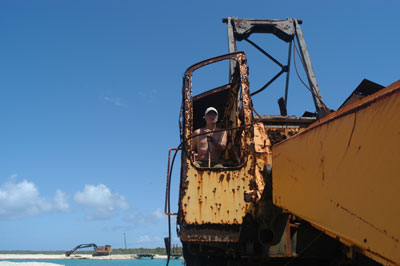 Heavy equipment remnants at Caicos Marina and Shipyard. These machines were left here about 18 years ago when the marina went belly up. There is a small marina here now, but no progress has been made on any future construction. It's like a "Tonka Toy graveyard".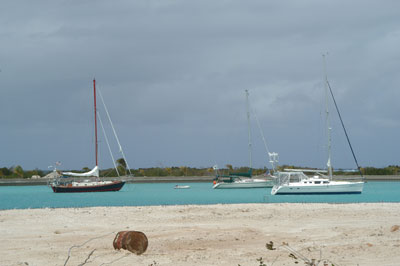 The "Iron Mistress", "Daydream" and "Elixir of Life" at anchor in West Caicos.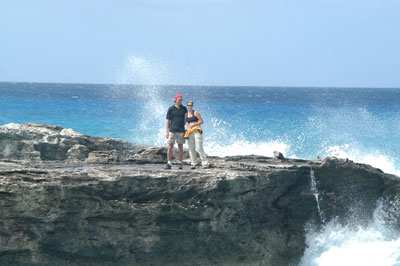 Hiking along the rugged coastline of West Caicos with Marco and Jessie of "Elixir".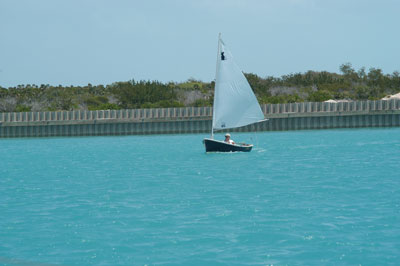 The first "West Caicos Regatta" racing our Trinka sailing dinghy. Team Iron Mistress vs. Team Elixir -- we ended up tied for first place!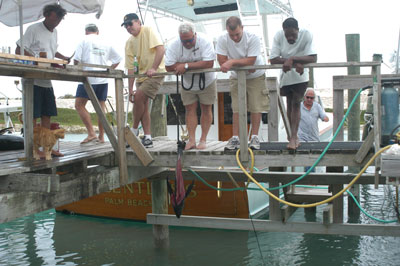 Sumner Point Marina, Rum Cay, Bahamas. After all the catch of the day is filleted, the scraps are thrown in the water for the sharks that show up every afternoon. What a feeding frenzy!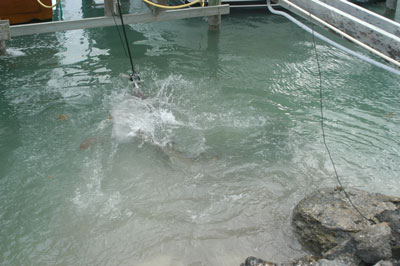 Nurse and lemon sharks going for the leftovers!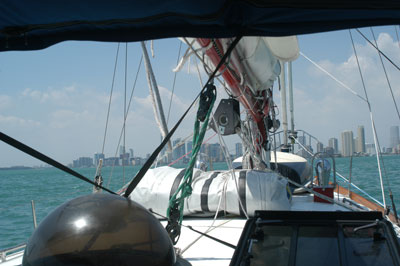 Approaching Miami, April 2004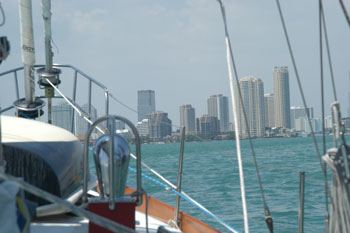 Miami skyline