We participated in the Caribbean 1500 Rally in November of 2003 which starts in Hampton, VA and finishes in Road Town, Tortola, British Virgin Islands. It was a great experience and gave us the opportunity to meet many new friends.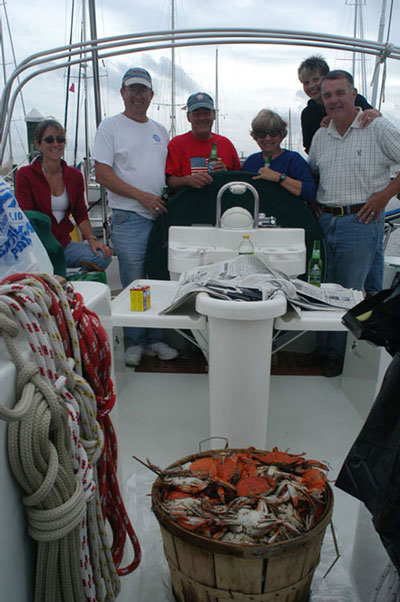 The days before the Rally were spent doing boat projects and attending seminars and Skippers Meetings all in preparation for a 10-15 day ocean passage. We also had time to get to know the other Rally participants. We couldn't leave the Chesapeake Bay without having a bushel of Blue Crabs. Here are some happy sailors in the cockpit of the Beneteau 461 "Secret O'Life".... (left to right: Elyse; Joe, Ron and Jane of "Jarro"; and Cindy and Ken of "Secret O'Life"). By the way, we did finish all of those crabs!!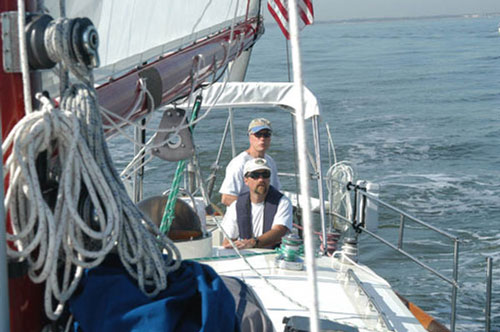 Class 8 boats left on Saturday, November 1, 2003. Here we are, motoring to the starting line. Robert at the helm and Steve on the mainsheet.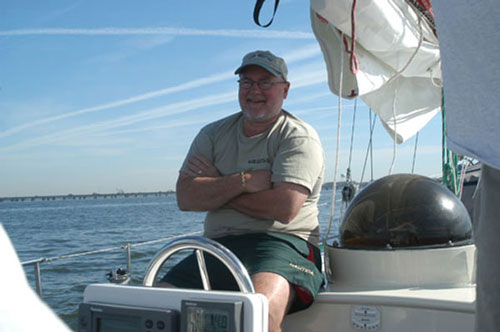 Here's our other crew member, Jimmy, just having a good time, as usual.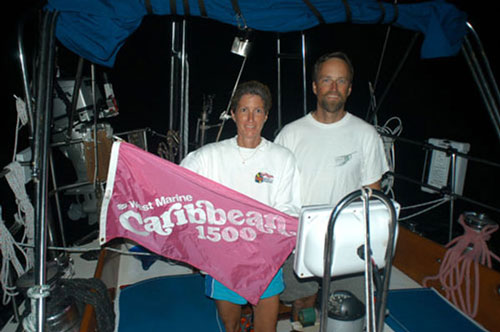 After our stopover in Bermuda, we continued on to Tortola and crossed the finish line on 11/21/03 at 0105 AM. Here is the happy crew, Elyse and Steve. (Bubble boy is probably below asleep at the Nav Station!) Jane--thanks for the Bottomsiders!!!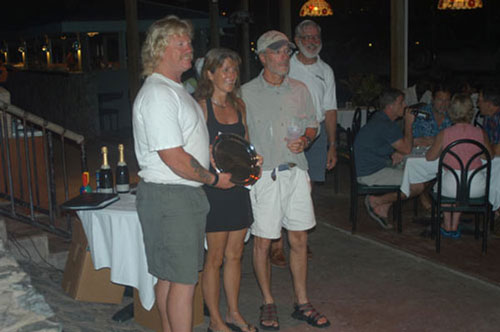 Happily accepting our First Place award!!